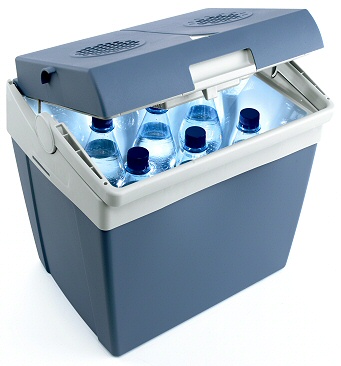 Bladet Motor har testet fem kjølebokser og MobiCool T26 fra Chlaes Ohlsson ble best i test.
Størrelsen på boksen er oppgitt til 26 liter og den har et akseptabelt støynivå. Boksen kan også brukes med 230 volt tilkopling ved hjelp av medfølgende ledning.
Temperaturen sank fra 20 til 10,5 grad i løpet av to timer.
Boksen bruker mer strøm enn de andre i testen, hele fem ampere, men det er også en illustrasjon av effekten ifølge NAF.
Trykk her og følg testvinnerne.no på facebook
Testfakta:
I testen brukte de 1,5 liter vann med en starttemperatur på 20 grader på vannet. De målte temperaturen etter en og to timer med boksen tilkoplet 12 volt.
Deretter målte de temperaturen etter tre og fire timer – uten strømtilkopling. Det siste forteller litt om boksenes isolasjon og evne til å holde på temperaturen etter at strøm er frakoplet. I tillegg vurderte de detaljer ved bruk og design.